About
SIGNIFIED is a web-based documentary series featuring the work of queer artists and activists. The series highlights alternative narratives of artistic creation, community organizing, gender re-imaginings and the transforming of State mechanisms that police queer bodies and communities.
SIGNIFIED premiered their first season of interviews with The Guggenheim Lab in Fall 2011 and has since expanded internationally, featuring over twenty interviews in Argentina, Colombia, and Cuba. The series is available in both English and Spanish and has been viewed over 40,000 times in more than 60 countries.
SIGNIFIED also serves as ongoing platform to organize screenings, media literacy workshops, and discussion series to connect our virtual and physical communities.
CREATORS & DIRECTORS: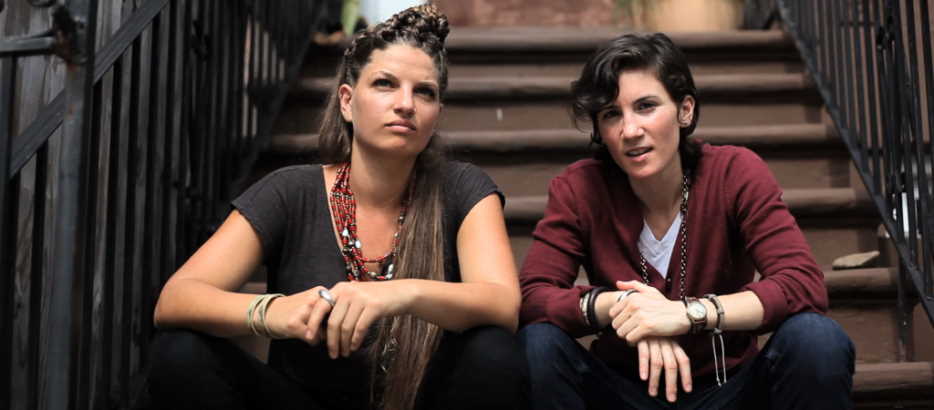 Brooklyn based filmmakers and media educators: Anna Barsan and Jessie Levandov.
Anna Barsan is an NYC-based artist and media educator working in film, installation, and live video performance. She holds an M.A. in film and new media studies from The New School and a B.A. in international relations and global media studies from the University of Michigan. She teaches film and media studies at SUNY Empire State.
Jessie earned her BFA in Film Production from New York University's Tisch School of the Arts. She currently resides in Brooklyn, New York where she divides her days between filmmaking, community arts education and making things with her hands. She is a storyteller who fell in love with capturing moving images and uses film as a means of engaging with social justice, fostering community and most importantly joy.
PRODUCER: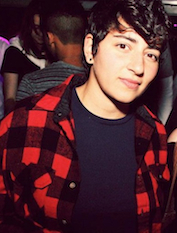 Sam Tabet is an independent producer based in Brooklyn, NY. Sam is passionate about social change media, especially that which examines state violence against QTPOC communities. In addition to producing SIGNIFIED, Sam is currently Executive producing a feature documentary "Southwest Of Salem", and a short fiction film "Forever, Ally". Sam previously was the assistant producer of the feature documentary "CALL ME KUCHU", and has worked and volunteered at various organizations including Chicken & Egg Pictures, NewFest Inc., and POV. Sam holds a B.A. from Connecticut College in Film and Gender studies.
LATIN AMERICA: DIRECTOR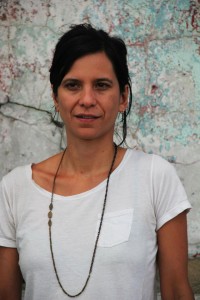 Carmen graduated from the Universidad del Cine in Buenos Aires, Argentina, and also holds a B.A. in Literature and Philosophy from Universidad de los Andes in Bogota, Colombia. She has developed her professional career in film and cultural public broadcasting. In 2010, she directed "Meridiano. Art Tells the History", a TV series on Colombian and Argentine art history aired on the national television networks Encuentro (Argentina) and Senal Colombia. In 2008, she was the producer of "Tracing the Footprints. Argentine Art", a TV series aired on the national television network Encuentro. She worked as Director of Photography for Los Rubios (The Blondes) (2003), an award-winning Argentine documentary directed by filmmaker Albertina Carri. She has also developed curatorial work in film festivals and shows presented in Museo de Arte Moderno in Bogota, Museo de Arte Latinoamericano in Buenos Aires, and Centro Cultural de Espana in Cordoba and Rosario, Argentina. She has participated as a juror of documentary film submissions for the Colombian Development Fund for Film.
MOTION GRAPHICS: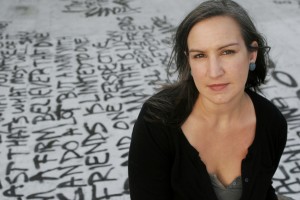 Erin Culton is a multimedia artist with a background in fine art photography and video production and motion graphics. She attended undergrad at The School of the Art Institute of Chicago where she studied photography, printmaking, sculpture and video. Her projects have been exhibited widely including shows in Chicago, Tokyo, Hamburg and New York City. She currently resides in Brooklyn, NY where she is pursuing her Masters degree in Media Studies at the New School University.